Currency Switcher, Date Created:September 2016

When this radio button is selected as shown above, every currency in the shop and check out will be in U.S dollars; hence at check out you do have to pay in U.S dollars and can do so using PayPal. Look at the pictures below as an example


When this radio button is selected as shown below, every currency in the shop and check out will be in Naira; hence at check out you do have to pay in Naira  and can do so using vogue pay or direct pay transfer. Look at the pictures below as an example.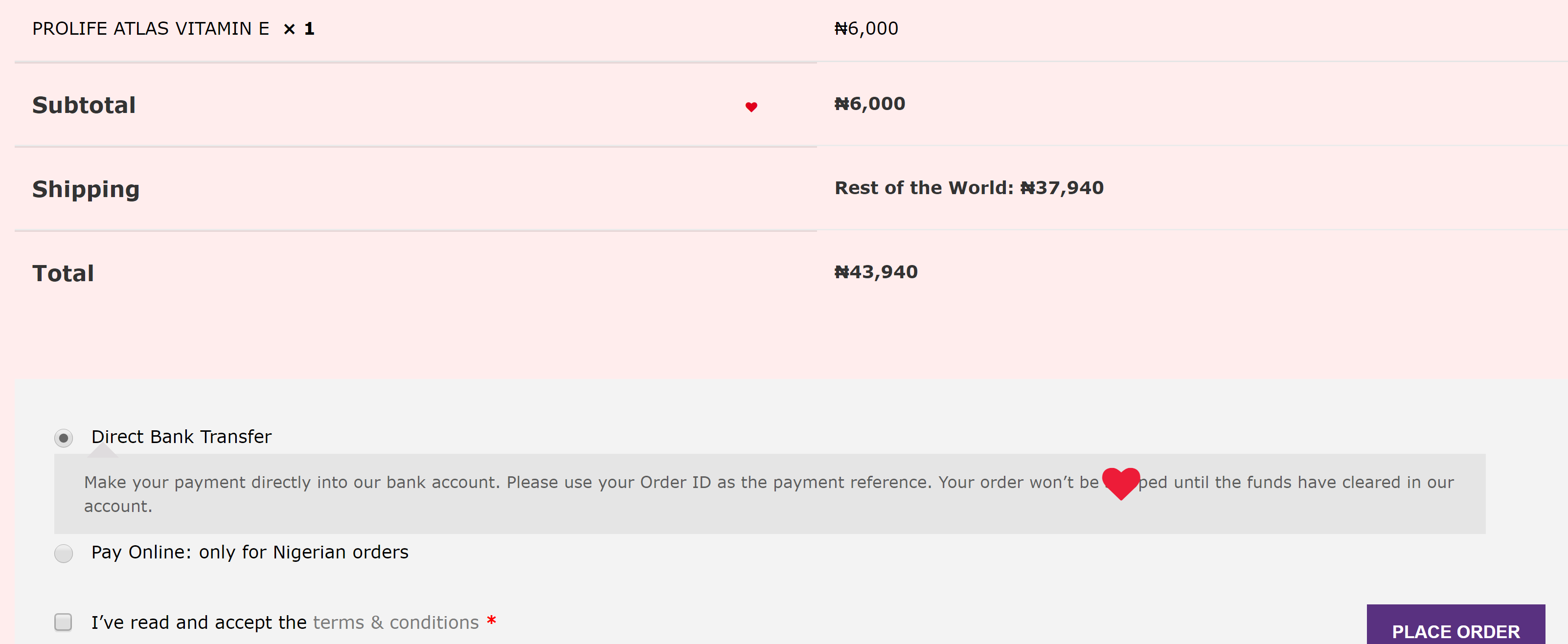 Fab Empire Digital Gift cards, Date Created: November 2016
Digital Gift cards are now available in shop. Once you purchase a gift card you will be required to enter the email address of the person you are sending it to and indicate who it is from associated with a possible note. Please look at the image below as an example.

The person getting the gift card as a gift will get a code they can use at check out which will allow them to purchase goods at the gift card amount.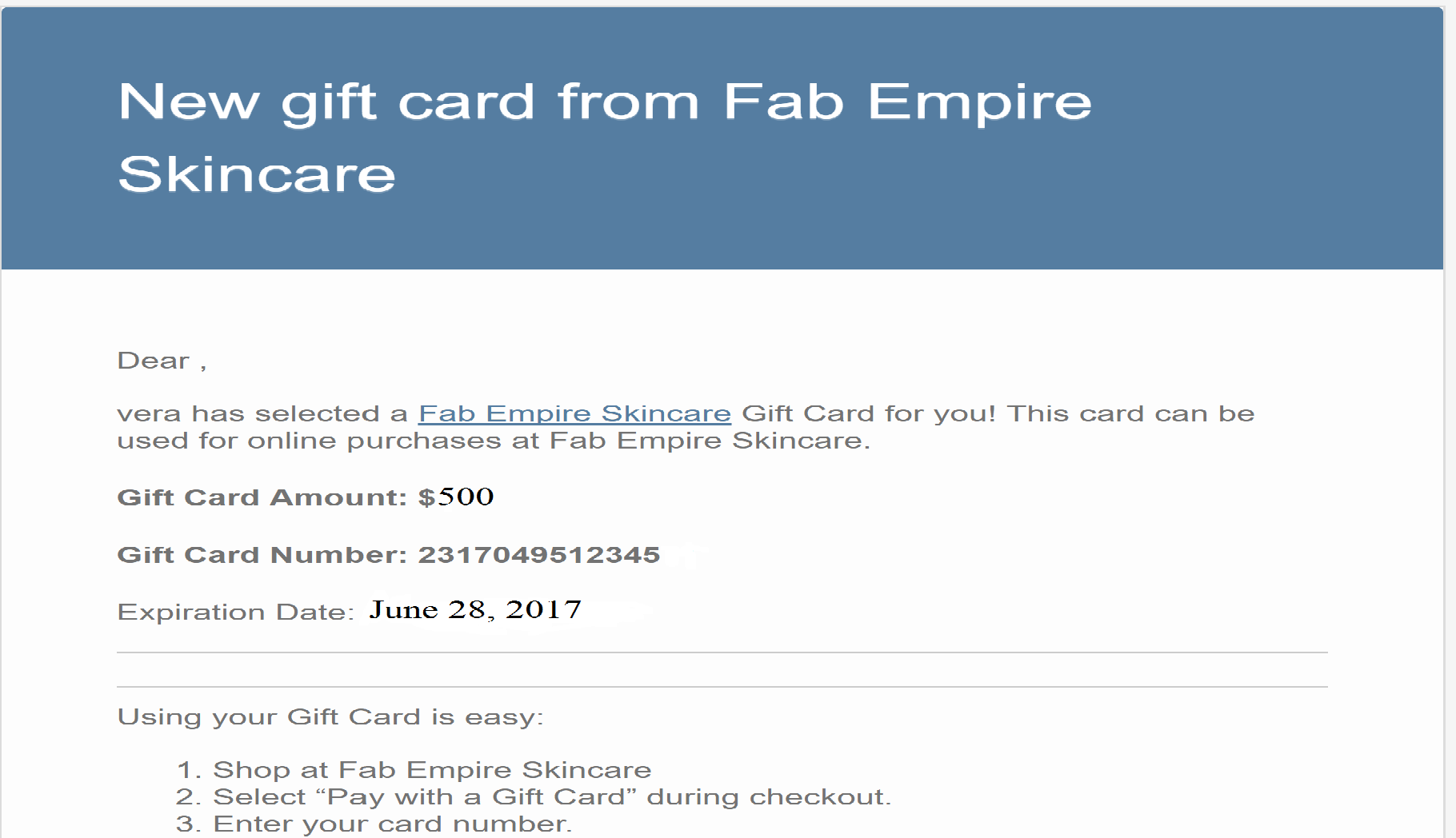 The 2 gift cards are as follows; one for $500(70,000 naira), $2000(280,000 naira)


Language Converter, Date Created: December 2016


The language converter is the drop down menu that has been circled in the image above. The language converter allows customers to choose the language they prefer to be shown through out the website; Anything that involves text/words will be translated to the language of the customer's preference. Fab Empire Skin care is an international brand and we want everyone to have beautiful and healthy skin.
For example if someone selected the language French, all text would be written in french as shown below.

Referral Program, Date Created: January 2017

A referral system rewarding customers with coupons that they can use to get discounts when buying on the website.
Every customer has a unique URL  link that is visible on their account page.
1.Scroll over on  the "MY ACCOUNT" link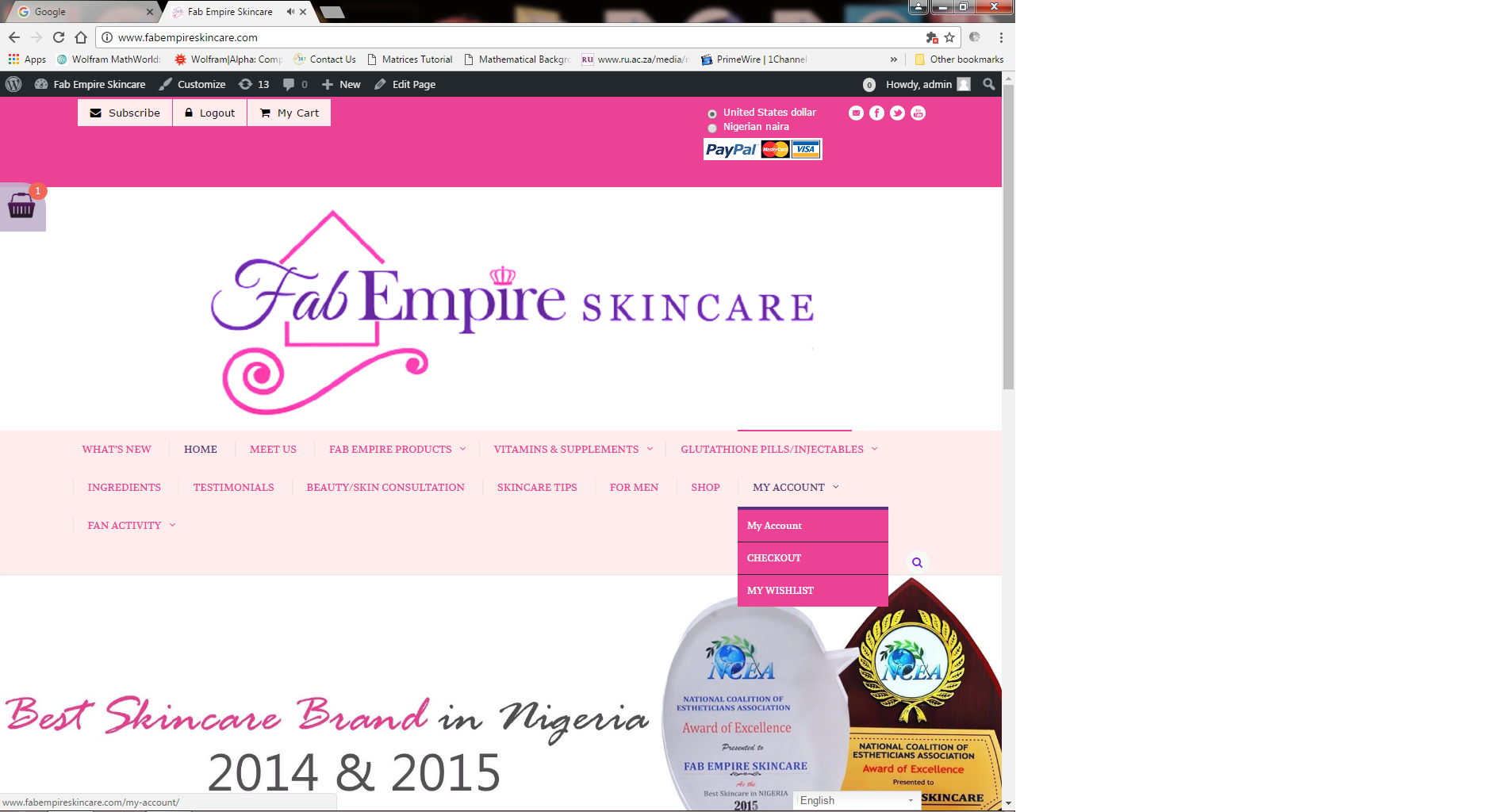 2.  Then click on your "MY ACCOUNT" tab in the drop down below.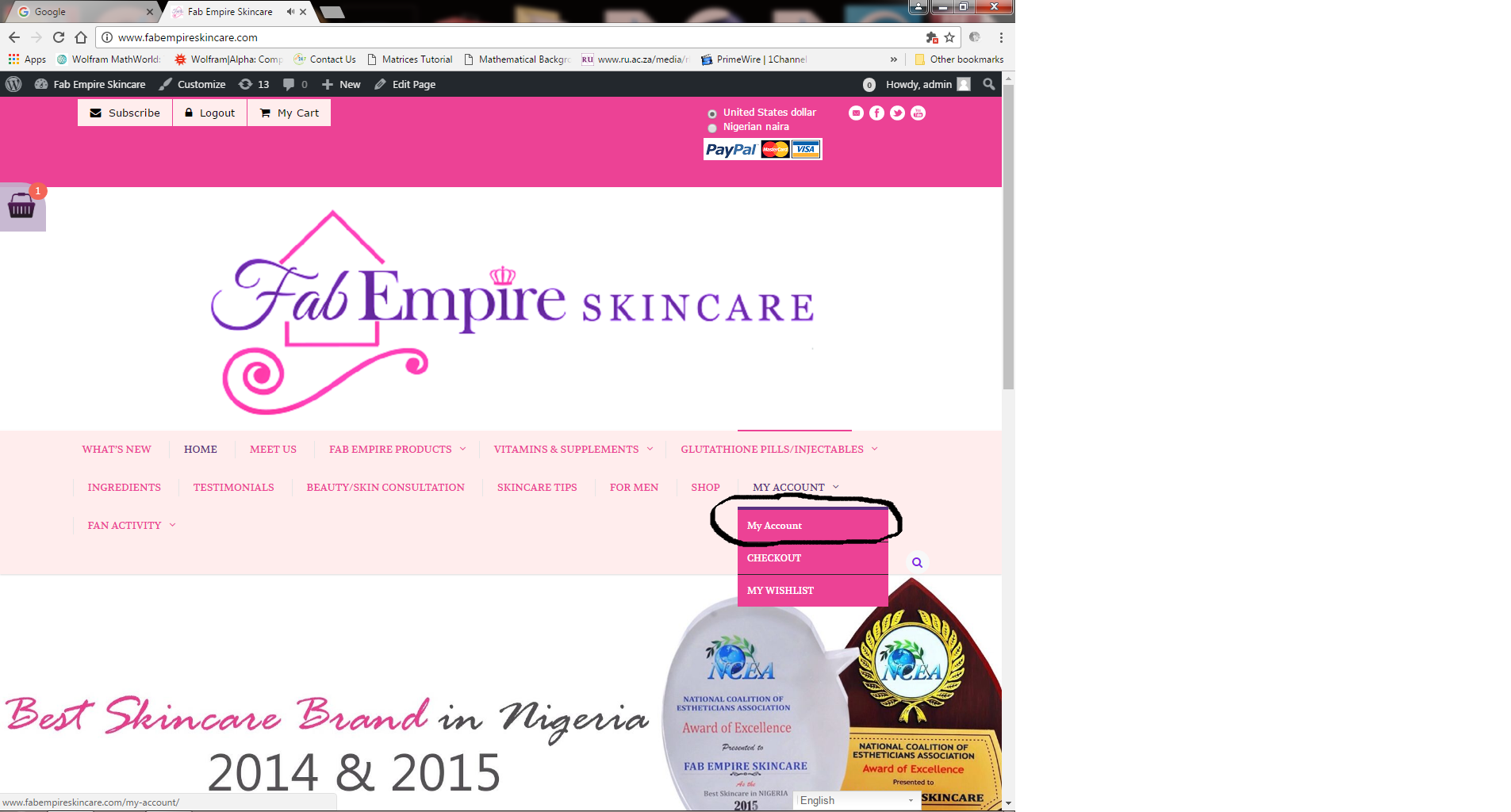 3.You will then see your UNIQUE URL for your account that you can send family and friends( the one below is my own)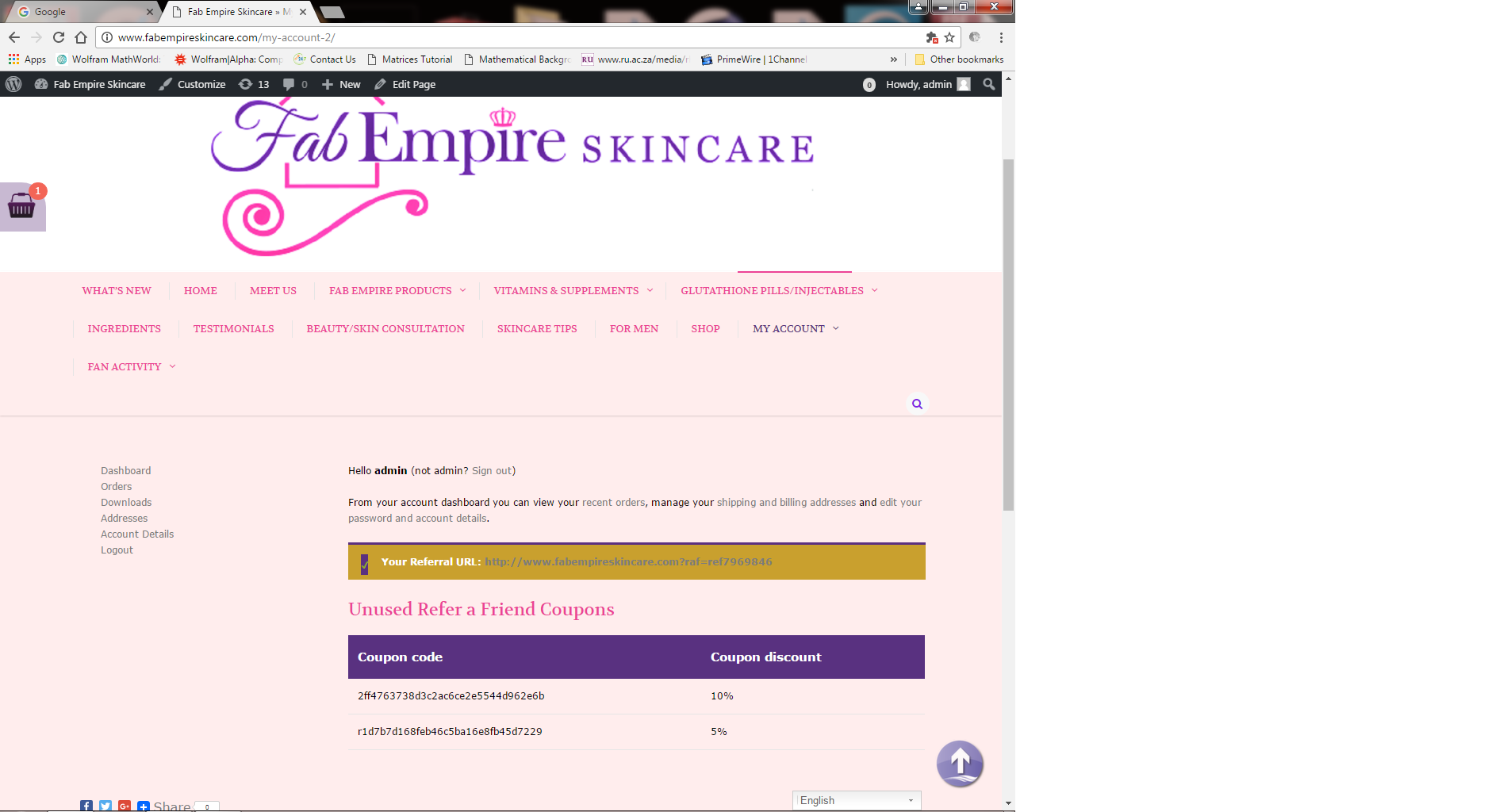 Customers can use this referral link to invite people to the site, and every time someone comes to your site through their link and makes a purchase, they will be rewarded with a 10% coupon as shown in the picture above.
4.After order is marked as complete, coupon is sent to the person's email who referred  a customers. Please see picture below as an example.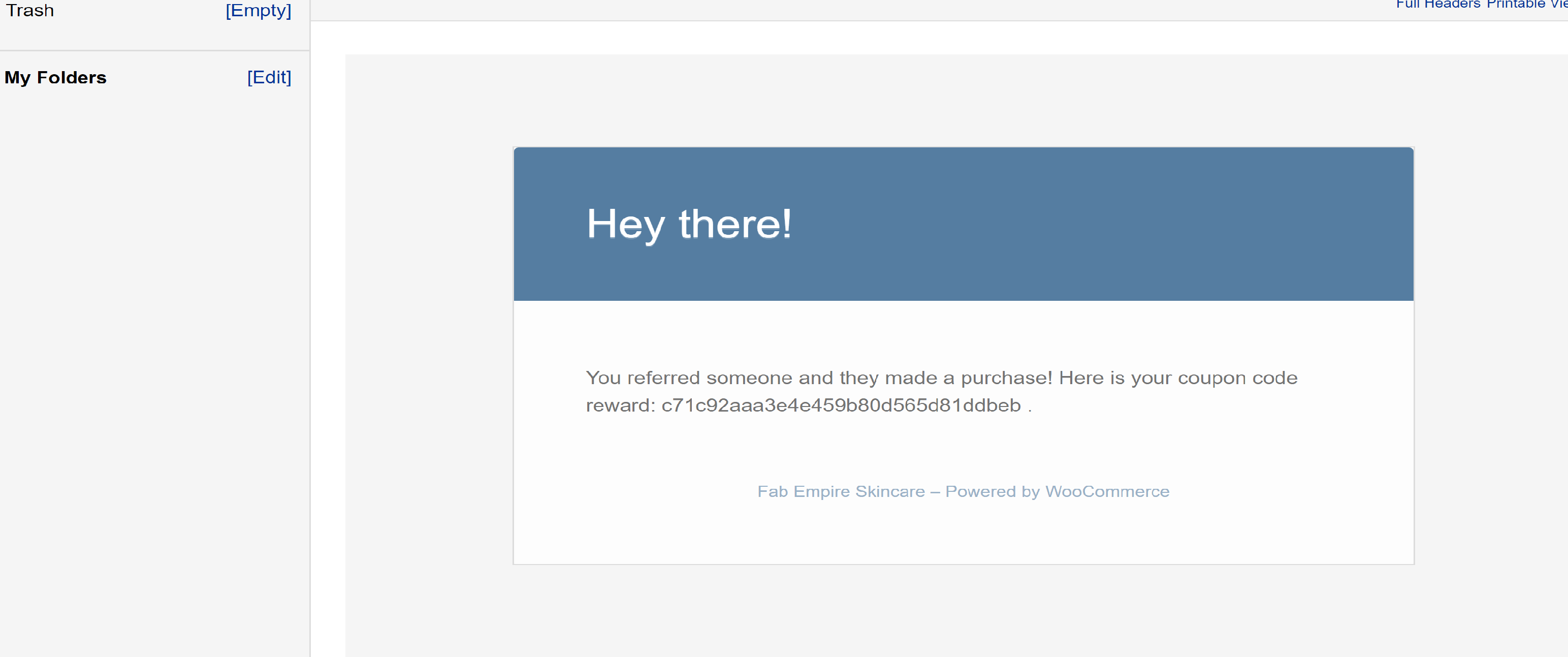 5.Every time referral receives a coupon, it will be shown on his account page and only he can use it. Please look at the picture below as an example.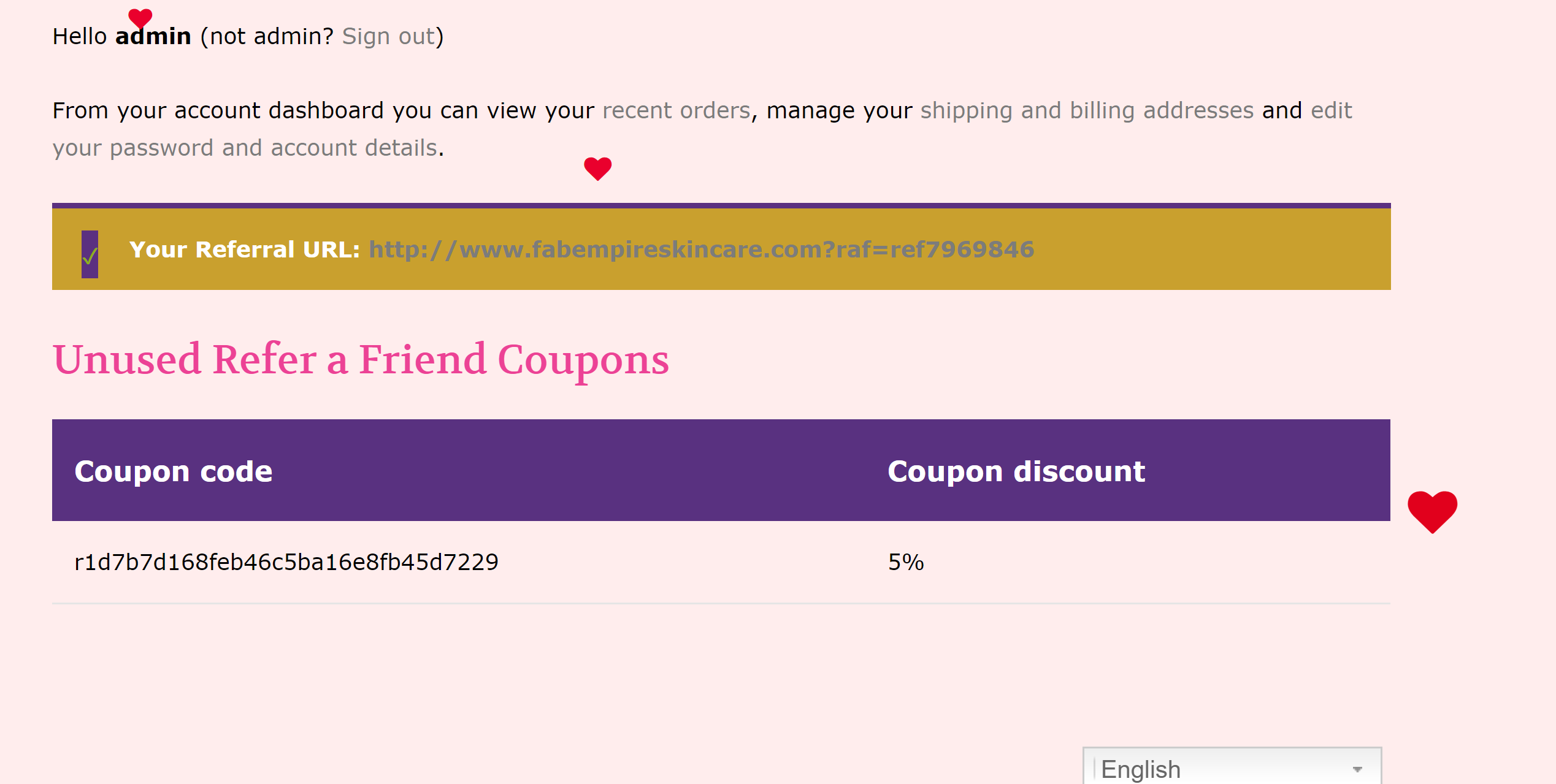 Disclaimer: 10% coupon is only applicable once Fab Empire Skincare products that sum up to a minimum of $286 dollars(40,000 naira) is purchased via the referral link.

music played by Marian Hill, song is called Down.